With the girls bridal party photography
The bridal party walking together after doing some formal photos. I love how in this shot all the girls look so relaxed and are having a great time. It was cold too as this was a November wedding and in Maine it's pretty cold in November. I think you can see some condensation as they breath in the photos. These ladies didn't care as the excitement for the day ahead took all of their attention.
Here are some more photos from this amazing day: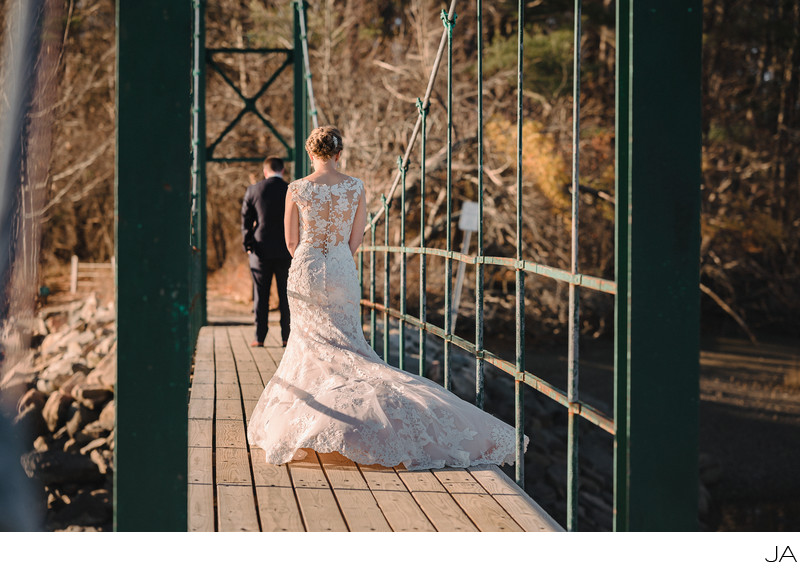 Wobbly Bridge - First Look, York, Maine
Location: The Stage Neck Inn, York, Maine.
Joshua Atticks | Maine Wedding Photography