Seeing Dad walking down the aisle
Seeing your father as he waits to take you down the aisle to be married to the love of your life is truly a special moment. I love how this images shows exactly how the bride is feeling inside by the expression on her face and the body language she is displaying. These are the authentic moments of a wedding day, unscripted, real wedding photography.
This wedding was in November at the Stage Neck Inn in York, Maine. For their wedding day the organized the ceremony just before sunset. The light was absolutely gorgeous as you can see in this image. Thankfully the weather was perfect and not too cold. Here are some additional images from this wonderful wedding.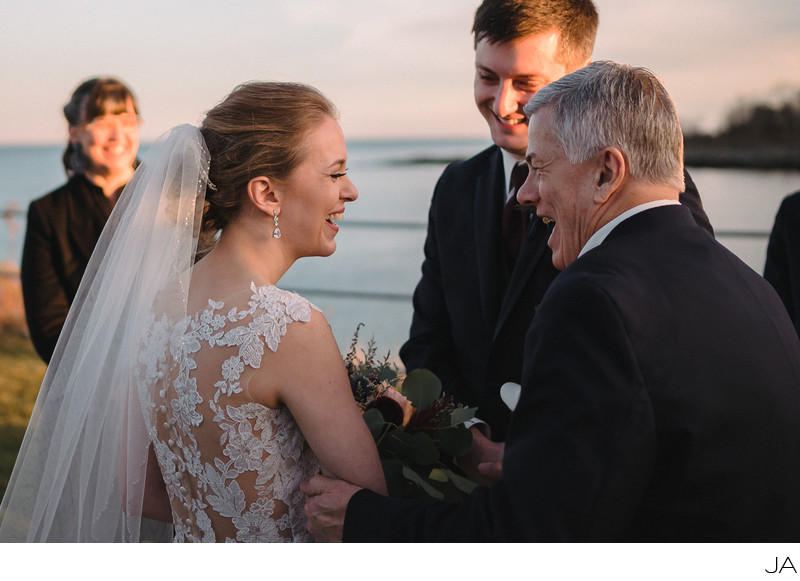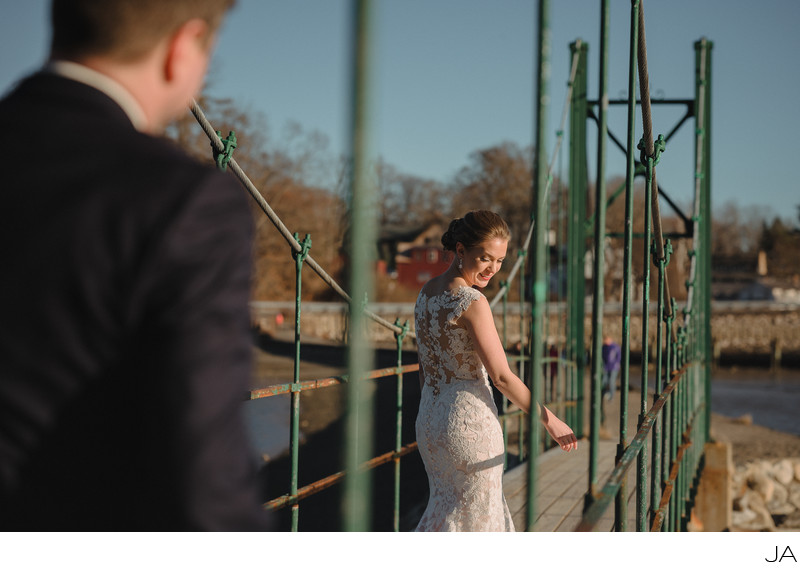 Location: Stage Neck Inn, York, Maine.
Joshua Atticks | Maine Wedding Photography