Winter couples photo session in Tommy's Park, Portland
Every winter Tommy's Park has the most beautiful lights decorating the trees in the park. During this evening engagement photo session the lights were looking perfect and complimenting the snow on the ground making for the perfect backdrop for a winter themed couples shot. The couple was back light which cut them out of the scene making them the center of attention. Here are some additional shots from this photo session as we toured Portland's Old Port.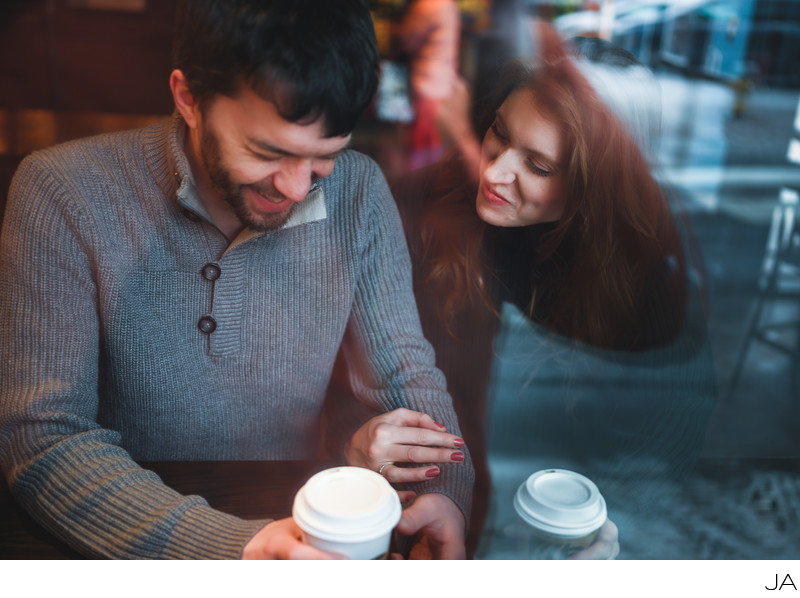 Starting the photo session in Portland's Starbucks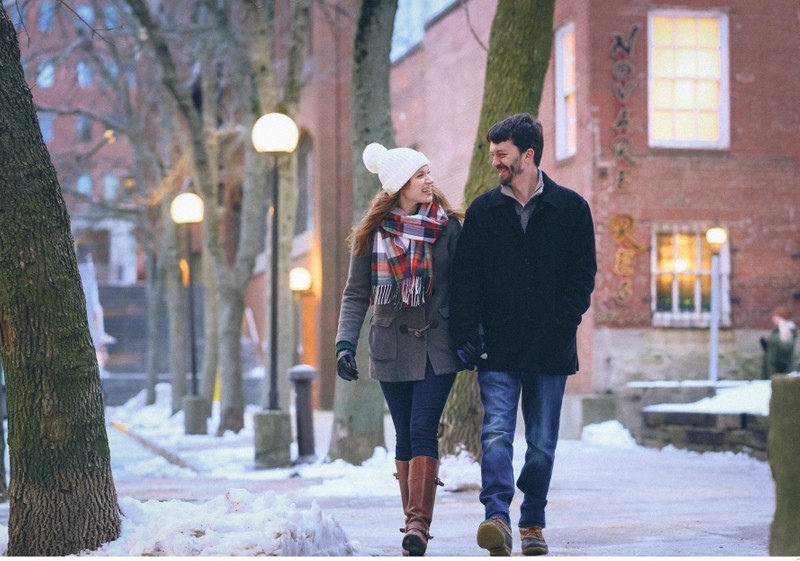 Winter Walk in Portland, Maine
Location: Tommy's Park, Portland, Maine.
Joshua Atticks | Maine Wedding Photography